2020 is a special year
The sudden breakout of coronavirus pneumonia broke our peaceful life
Everyone in the country is concerned about the epidemic
Fighting the epidemic is the responsibility of every citizen
Lutian Machinery has always taken "taking/shouldering social responsibility and being a qualified corporate citizen" as its responsibility.
Lutian Machinery donated 1 million RMB to Pengjie branch of Luqiao, Taizhou Charity Association for fighting against coronavirus.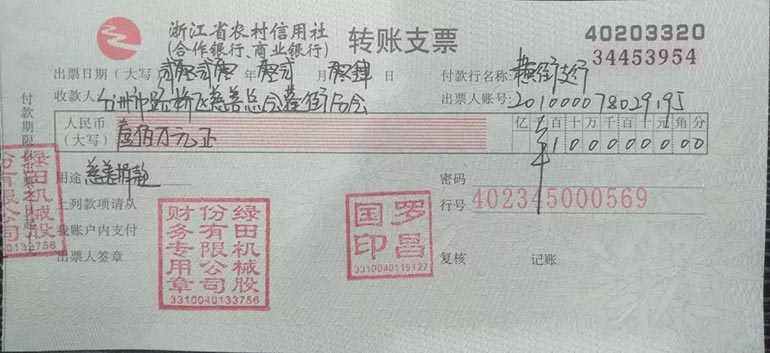 Transfer check of Lutian donation
Unite to fight the epidemic
●LUTIAN
Pay homage to the front line anti epidemic soldiers
Since the outbreak of the epidemic, the epidemic prevention staff and caring people in Pengjie town have been working hard on the front line of anti epidemic to build a safe defense line for us.
Lutian will continue to give full support to the epidemic prevention work. We believe that we will eventually win the war without gunpowder.